It seems like a fitting end to a dysfunctional season for the Browns: the day before the finale, second-year Browns quarterback Johnny Manziel was reportedly in a Las Vegas casino. Manziel had been declared out of the Week 17 game after entering the league's concussion protocol on Wednesday, so he wasn't obligated to be with his teammates when they took the field against the Steelers.
Browns Vice President of Communications Peter John-Baptiste told Cleveland.com's Mary Kay Cabot that there was no rule keeping Manziel from going to Las Vegas, but added that he didn't know if the quarterback was there.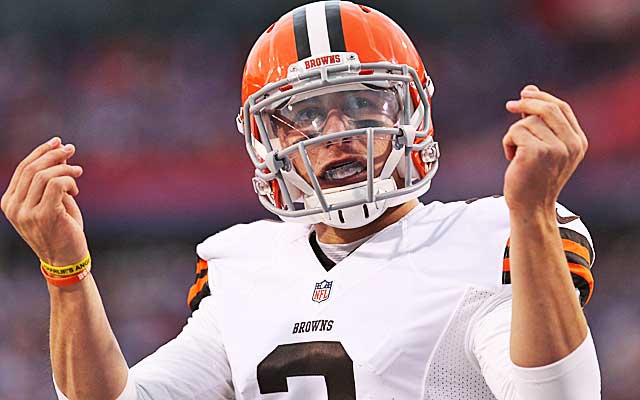 And several other sources told Cabot that they do not know if Manziel was in Vegas, either.
Following Sunday's loss to the Steelers, Pettine was asked about Johnny Football's whereabouts.
#Browns Pettine on if Manziel was in Vegas: "I don't know. I wasn't"

— Mary Kay Cabot (@MaryKayCabot) January 3, 2016
Pettine was also asked if Manziel was sent home from then facility this week because he had been drinking.
#Browns Pettine asked if manziel sent home from QB meeting b/c of inebriated: "No"

— Mary Kay Cabot (@MaryKayCabot) January 3, 2016
Whatever happens with Manziel — and there's no guarantee he'll be in Cleveland for the 2016 season — Pettine's fate is all but sealed. He told reporters he "didn't have a feeling" about what would happen with his future but all indications — both inside and outside the organization — point to him being out of work in hours.
#Browns Pettine called two of his closest assistants into office after game, OC and TE, and later daughter and other family members went in

— Mary Kay Cabot (@MaryKayCabot) January 3, 2016